This is a collection of SuperCars that have all been integrated into the build. This build has been based on the Cirrus:Extended skin. Therefore, some of the controls and features are different to what most skin/build users are used to. I have purposely done this. As there are some really good skins out there, that are not being utilised.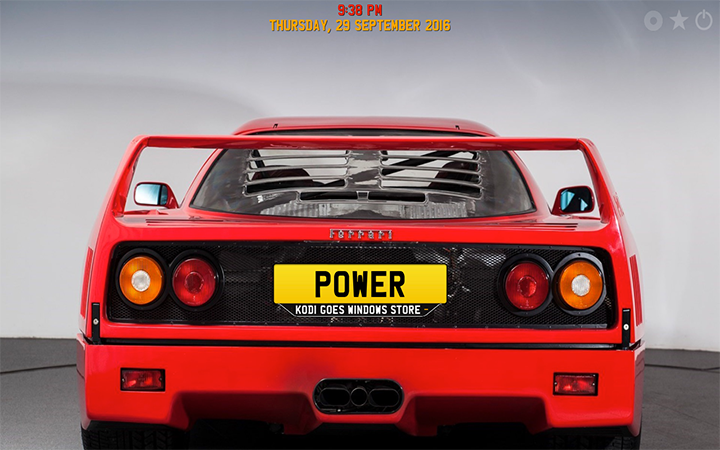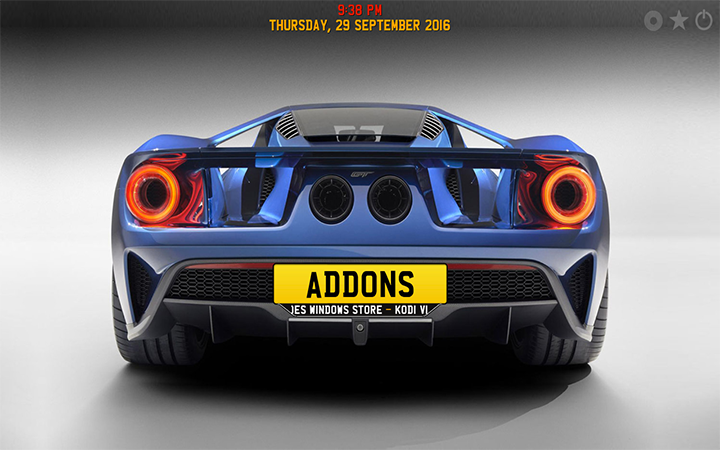 How to install
:- Assuming that you are on the default (Confluence) Kodi skin.
Step 1.
- Head to "System" and select "File Manager".
Step 2.
- Click on "Add source" and in the top pane, enter the following (without quotations) exactly "
http://kodicommunity.com/comrepo/zips
" and then select "Done". In the lower pane, enter any name you wish. For this guide, i will be using ".comrepo". By putting "." before the name, you make the repo appear at the top of the list. Now click "OK" and exit back to the Home screen.
Step 3.
- Select "System/Settings" and select "Add-ons", then "Install from zip file".
Step 4.
- Find the what you named the repo in "Step 2" (in this case ".comrepo" and) and select it. Now click on "repository.communityrepo.zip". The screen will return back to the previous list and after a short time, you will get a notification, saying that "the repo has been enabled".
Step 5.
- Now select "Install from repository" and scroll down to "
The Community Repository
" and select it. Then select "Programs add-ons".
Step 6.
- Scroll down to ""
The Community Repository
" and select it and click on "Install". After a short period, a notification will pop up, stating that "the "
The Community Repository
" has been enabled".
Step 7.
- A pop-up window will appear. For now, select "Remind Me Later".
Step 8.
- Another pop-up screen will appear. Select "Build Menu".
Step 9.
- Scroll down to "-=CR=- SuperCars (v1.x) and select it.
Step 10.
- Scroll down and select an option and select the options in the pop-up windows.
***WARNING***
Doing a "Fresh Install" will wipe your Kodi and return it back to a new install.
Step 11.
- When the build has finsihed installing, a pop-up will asking you to "Do a force shut-down". Click on "OK". Kodi will now shut down. depending on your device, Kodi might automatically restart. If it doesn't, simply start Kodi as normal and the SuperCars build will load.
Navigation/Controls
:-
Pressing UP or Down.
As previously mentioned, this is not your average skin. Normally, to select the "System" and "Power" sub menus in the home screen, you would press "Down". But on this skin, you need to press "UP". By pressing "Down", you will highlight the quick select buttons at the top right of the screen.
***Bonus items***
1. Included in this build, if you do not like the background images that I have used, you have the option to select others. I have included 30 images to choose from. All the images have the numberplate already in place. If you can gain access to the root directory of Kodi, the extra background images can be found here - skin.SuperCars/backgrounds/Extra Menu Pics. If you can not gain access to your root directory, the you can download the "Extra Menu Pics" from "
HERE
".
2. If you do not like the any of the images that I have included and would like to use an alternative image, or you would like to add your personal image of your car etc. I have also included a .psd file for the numberplate and a brief guide on how to position the image. You can find the files in the - skin.SuperCars/backgrounds/Number Plate Template & Example folder or alternatively, you can download it from "
HERE
".
Known bugs.
This skin is not designed for touch screen devices. Therefore, some of the "Sub Menu" options in the "System" and "Power" menu items will not be displayed. However, the build should work.
***CREDITS***


i would like to thank all that have helped me to produce this build. Without your help and support, this build would not have been made possible. This is not just my build, this is your build too.

There are too many people to thank individually, but a huge thanks to all of the devs that produced the Cirrus:Extended skin that this build is based on. Without the help and motivation from @DTG_90, @xEdiTz, @Aleighty80 (to name a few), all of the KodiCommunity.com team, people who have tested my build (you all know who you are) and not forgetting my twitter followers, i would have given up, a long time ago.



Thank you to each and every one of you.